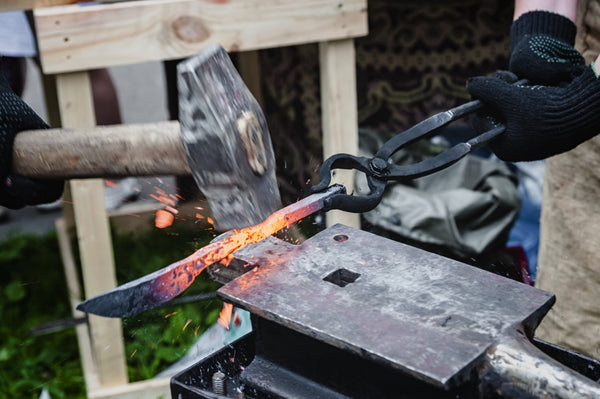 Railroad Spike Knives
Caliburn V-Bit tongs are a favorite tool of knifemakers, providing a perfect grip. Transform a rail spike into a unique knife or decorative piece.
buy
What Our Customers Say
Absolutely superb. As someone just getting into blacksmithing, they are a great pair of do-it-all tongs. They can hold a lot of different stock sizes and they've go a great price. I'd recommend them to anyone.

Nick A.
Best pair of tongs I have! They work perfectly. Sturdy and heavy duty. I make knives, hatchets, and trowels.

Nate P.
These are awesome. A bit bigger than I was expecting, but I like that about them now that I've used them. They are well made and easy to grip with gloves on. I highly recommend these to anyone, beginner or master.

Herb R.